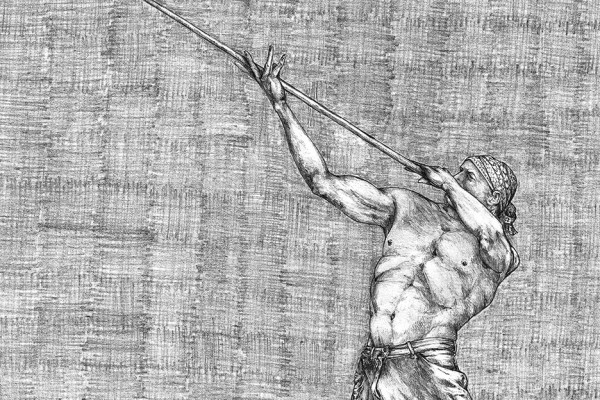 Concrete Glass Blower For Glass Artisans Studio
Among the many commercial projects Ivan has completed was one in 2012. His concrete glass blower for Glass Artisans Studio and Gallery in Cape Breton has turned a lot of heads along the North Shore of the Cabot Trail. The sculpture is over 9 feet tall, weighs nearly a ton and  took about 200 hours to finish, beginning with a detailed line drawing that was the source of Ivan's concrete art.
Here are a few photos from the Studio blog.